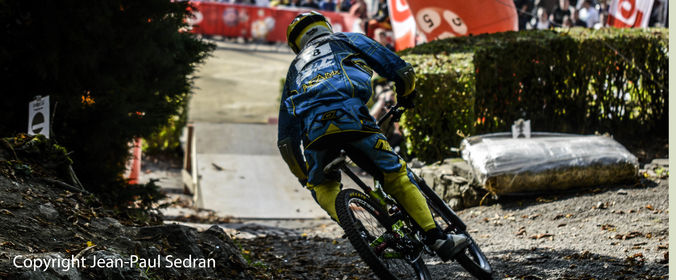 DH1 Dinant 2013
Current Conditions:
Fair, 7 C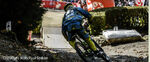 Dinant : Brand New TRACK !!!
Attention, as the arrival is downtown of Dinant, there will be two paddock areas.
Paddock Start : Rue de Montfat 5500 Dinant
Paddock Arrival : Rue en Rhée, esplanade Princesse Elisabeht 5500 Dinant. This one is only accessible for big teams and guests.
* the race schedule is subject to change due to number of entrants
Course lentgh: 0,8 km
Course Vertical Drop: 110 m
Course time: 1,22,58 min
Course composition: 100% Forest, fast and demanding
Saturday:
- From 09:00 to 16:00 : Registration
- From 10:00 to 13:00 : Training
- From 14:00 to 18:00 : Training
Sunday:
- From 09:00 to 09:45 : Training group A
- From 09:45 to 10:30 : Training group B
- From 11:00 to 12:00 : Qualification 1
- From 13:30 to 14:30 : Qualification 2
- From 15:30 to 16:30 : Superfinal for the 30 best riders
Latest Videos
Latest Pictures

























Race participants: 118 - Valid payments: 47
| | Nationality | Name | Registration Date | Club/Team | Category | Payment |
| --- | --- | --- | --- | --- | --- | --- |
| 1 | | Adrien Jacquemart | 11/09/2013 | will devils team | 1998 - 1999: Juniors | |
| 2 | | Alex Geukens | 06/09/2013 | Bike Huis Geukens | 1976 and before: Masters 2 | |
| 3 | | Alexander Seidner | 03/09/2013 | / | 1997 and before: Elites | |
| 4 | | Alexandre Cassart | 05/09/2013 | / | 1998 - 1999: Juniors | |
| 5 | | Alexis Senault | 10/09/2013 | kaskou rider | 1997 and before: Elites | |
| 6 | | Andreas Becker | 23/09/2013 | Soulrider Junior Division | 1998 - 1999: Juniors | |
| 7 | | Angelo Pozzallo | 09/09/2013 | Devinci Gravity Team | 1997 and before: Elites | |
| 8 | | Anris Axel | 22/09/2013 | vc blancs gilets barracuda | 2000 - 2001: Youth | |
| 9 | | Anthony Ma | 09/09/2013 | / | 1986 - 1977: Masters 1 | |
| 10 | | Anthony Pierard | 09/09/2013 | / | 2002 - 2003: Juvenile | |
| 11 | | Antoine Wilders | 03/09/2013 | BMXING PARK BLEGNY | 1998 - 1999: Juniors | |
| 12 | | Arnaud Stoll | 03/09/2013 | Devinci Sabma | 1997 and before: Elites | |
| 13 | | Augustin Hengen | 09/09/2013 | STARTING LINE | 1997 and before: Elites | |
| 14 | | Aymeric Pirotte | 08/09/2013 | / | 1997 and before: Elites | |
| 15 | | Benoit Wendling | 03/09/2013 | Meywihr Team | 1986 - 1977: Masters 1 | |
| 16 | | Brice Eglem | 10/09/2013 | Antenna Bikes / Starting Line | 1997 and before: Elites | |
| 17 | | Bror Aarsman | 10/09/2013 | progravity.nl | 1997 and before: Elites | |
| 18 | | Bruno Brodure | 09/09/2013 | Malmedy Mountain BIKE Team | | |
| 19 | | Cédric Moermans | 25/09/2013 | Section Brabant-Wall. | 1997 and before: Elites | |
| 20 | | Chris Jones | 27/09/2013 | vv tooltime preizerdaul | 1997 and before: Elites | |
| 21 | | Christoff Van Driessche | 10/09/2013 | / | 1986 - 1977: Masters 1 | |
| 22 | | Clayde Van Steenwinkel | 09/09/2013 | / | 1997 and before: Elites | |
| 23 | | Clement Petitgrand | 20/09/2013 | vtt oceane | 1997 and before: Elites | |
| 24 | | Corenthin Balsacq | 09/09/2013 | Starting Line / Hotwheelz Specialized | 1997 and before: Elites | |
| 25 | | Cyril Carnol | 02/09/2013 | / | 1998 - 1999: Juniors | |
| 26 | | Daniel Prijkel | 26/09/2013 | Fietsshop Uitgeest / Lapierre | 1997 and before: Elites | |
| 27 | | De Visser Erwin | 22/09/2013 | Southside-Mountainbiking | 1997 and before: Elites | |
| 28 | | Dominik Jost | 26/09/2013 | Soulrider Junior Division | 2000 - 2001: Youth | |
| 29 | | Eileen Drexler | 04/09/2013 | 66 Racing Team | Women | |
| 30 | | Eline Nijhuis | 25/09/2013 | CombeeRacing | Women | |
| 31 | | Eliot Deforce | 30/09/2013 | Bikenation downhill team | 1997 and before: Elites | |
| 32 | | Emilien Schuermans | 09/09/2013 | / | 1997 and before: Elites | |
| 33 | | Florent Cornil | 15/09/2013 | / | 1998 - 1999: Juniors | |
| 34 | | Floris Snoeren | 10/09/2013 | IK-PivotCyclesGermany | 1997 and before: Elites | |
| 35 | | François Henrion | 02/09/2013 | Freecaster | 1986 - 1977: Masters 1 | |
| 36 | | Gauthier Jadot | 08/09/2013 | / | 1997 and before: Elites | |
| 37 | | Gilles Carnol | 23/09/2013 | / | 2000 - 2001: Youth | |
| 38 | | Gilles Carnol | 21/09/2013 | / | 2000 - 2001: Youth | |
| 39 | | Greg Dethise | 11/09/2013 | / | 1986 - 1977: Masters 1 | |
| 40 | | Henard Ronny | 20/09/2013 | / | 2000 - 2001: Youth | |
| 41 | | Hugo Lateltin | 08/09/2013 | team MOUMOUNE/vtt oceane/ endhuro76 | 1997 and before: Elites | |
| 42 | | Jamina Silah | 02/09/2013 | / | Women | |
| 43 | | Jeremy Mathot | 19/09/2013 | 123vtt.com | 2000 - 2001: Youth | |
| 44 | | Jeremy Vermeulen | 11/09/2013 | / | 1986 - 1977: Masters 1 | |
| 45 | | Jesse Van Hilten | 04/09/2013 | / | 2000 - 2001: Youth | |
| 46 | | Jony Van Meirvenne | 23/09/2013 | Sixstarracing | 1997 and before: Elites | |
| 47 | | Jordan Collin | 09/09/2013 | starting line | 1997 and before: Elites | |
| 48 | | Jordan Lizin | 25/09/2013 | / | 1997 and before: Elites | |
| 49 | | Julien Carette | 26/09/2013 | Team speed devil | 1997 and before: Elites | |
| 50 | | Julien Wilders | 03/09/2013 | BMXING PARK BLEGNY | 2000 - 2001: Youth | |
| 51 | | Juriaan Van Der Flier | 26/09/2013 | Landscape Magazine | 1986 - 1977: Masters 1 | |
| 52 | | Justin Legros | 09/09/2013 | Team Xtrem Gravity | 1998 - 1999: Juniors | |
| 53 | | Karl Heidbreder | 09/09/2013 | Club École VTT PATRIC MAES | 2000 - 2001: Youth | |
| 54 | | Kenny Cnockaert | 15/09/2013 | / | 1997 and before: Elites | |
| 55 | | Kevin Den Beer | 11/09/2013 | Progravity | 1986 - 1977: Masters 1 | |
| 56 | | Kjell Van Den Boogert | 23/09/2013 | Cube-Nutswerk MTB Team | 1998 - 1999: Juniors | |
| 57 | | Koen Horemans | 23/09/2013 | SMOUT RACING | 1976 and before: Masters 2 | |
| 58 | | Koen Vernelen | 21/09/2013 | / | 1997 and before: Elites | |
| 59 | | Kurt Dhaenens | 23/09/2013 | tremobikers | 1976 and before: Masters 2 | |
| 60 | | Laurent Georges | 25/09/2013 | / | 1986 - 1977: Masters 1 | |
| 61 | | Leo Combee | 27/09/2013 | COMBEERACING | 1997 and before: Elites | |
| 62 | | Lorenzo Lima Blaise | 12/09/2013 | Team Xtreme Gravity | 1997 and before: Elites | |
| 63 | | Louis Rouvroy | 09/09/2013 | / | 1998 - 1999: Juniors | |
| 64 | | Luca Biwer | 23/09/2013 | Team Rudel | 1997 and before: Elites | |
| 65 | | Lukas Litz | 25/09/2013 | Soulrider e.V. | 1997 and before: Elites | |
| 66 | | Marc-Antoine Corriette | 16/09/2013 | NRC | 1997 and before: Elites | |
| 67 | | Marius Berndt | 24/09/2013 | Fleshair | 1997 and before: Elites | |
| 68 | | Marko Friese | 02/09/2013 | 66 Racing Team | 1997 and before: Elites | |
| 69 | | Marvin Sonntag | 03/09/2013 | Fleshair DH racing | 1997 and before: Elites | |
| 70 | | Matthias Jansen | 24/09/2013 | COMMENCAL Superriders | 1997 and before: Elites | |
| 71 | | Max Stärk | 08/09/2013 | Fleshair Downhill Racing | 1997 and before: Elites | |
| 72 | | Maxime Fransolet | 02/09/2013 | Devinci Gravity Team | 1997 and before: Elites | |
| 73 | | Nathan Paye | 15/09/2013 | / | 1998 - 1999: Juniors | |
| 74 | | Nico Simon | 24/09/2013 | DCTEAM Bike Namur / NS14 | 1997 and before: Elites | |
| 75 | | Nicolas Close | 02/09/2013 | MALMEDY MOUNTAIN BIKE TEAM | 1998 - 1999: Juniors | |
| 76 | | Nicolas Mathieu | 05/09/2013 | DC Team / GT Bliss | 1997 and before: Elites | |
| 77 | | Nicolas Sandeyron | 07/09/2013 | Green Master Team | 1976 and before: Masters 2 | |
| 78 | | Niels De Schaetzen | 09/09/2013 | Nextbikeparts.com | 1997 and before: Elites | |
| 79 | | Nora Snoeren | 25/09/2013 | XXXXX | 2002 - 2003: Juvenile | |
| 80 | | Oliver Kunz | 23/09/2013 | Soulrider e.V./The B-Site | 1986 - 1977: Masters 1 | |
| 81 | | Peter Proestel | 02/10/2013 | Dirt Stylers | 1986 - 1977: Masters 1 | |
| 82 | | Pierre-Alexandre Vincent | 08/09/2013 | section hennuyere | 1986 - 1977: Masters 1 | |
| 83 | | Pieter Bronzwaar | 20/09/2013 | / | 1997 and before: Elites | |
| 84 | | Quentin Levielle | 22/09/2013 | / | 1997 and before: Elites | |
| 85 | | Randy Van Goubergen | 09/09/2013 | swooth mtb shop | 1997 and before: Elites | |
| 86 | | Raphael Robles | 24/09/2013 | / | 1997 and before: Elites | |
| 87 | | Ricardo Ferreira | 25/09/2013 | / | 1997 and before: Elites | |
| 88 | | Robert Zakrzewski | 03/09/2013 | / | 1986 - 1977: Masters 1 | |
| 89 | | Robin Matot | 10/09/2013 | Devinci Gravity Team | 1997 and before: Elites | |
| 90 | | Robin Mölders | 02/09/2013 | / | 1986 - 1977: Masters 1 | |
| 91 | | Robin Van Goubergen | 09/09/2013 | / | 1997 and before: Elites | |
| 92 | | Roland Benjamin | 09/09/2013 | / | 1997 and before: Elites | |
| 93 | | Romain Gilles | 24/09/2013 | DC team | 1997 and before: Elites | |
| 94 | | Romain Lanthermann | 02/09/2013 | EDH des vals by scott | 1997 and before: Elites | |
| 95 | | Romain Toussaint | 09/09/2013 | STARTING LINE | 1997 and before: Elites | |
| 96 | | Roos Op De Beeck | 03/09/2013 | Team Fietsshop Uitgeest | Women | |
| 97 | | Rousseau Nicolas | 28/09/2013 | / | 2000 - 2001: Youth | |
| 98 | | Schlisteur Thomas | 26/09/2013 | / | 1997 and before: Elites | |
| 99 | | Sébastien Côte | 08/09/2013 | / | 1998 - 1999: Juniors | |
| 100 | | Siegmund Dujardin | 23/09/2013 | STARTING LINE | 1997 and before: Elites | |
| 101 | | Stanley Neerinck | 04/09/2013 | http://www.utopia-worldwide.com/ | 1976 and before: Masters 2 | |
| 102 | | Stijn Van Hoyweghen | 21/09/2013 | Loose Riders / Bike The World Belgium | 1997 and before: Elites | |
| 103 | | Suzann Liebert | 02/09/2013 | / | Women | |
| 104 | | Thibaut Rosmant | 18/09/2013 | DCTeam Nukeproof Stoemp | 1997 and before: Elites | |
| 105 | | Thill Olivier | 12/09/2013 | VV Tooltime Preizerdaul | 1997 and before: Elites | |
| 106 | | Thomas Casanova | 15/09/2013 | / | 1998 - 1999: Juniors | |
| 107 | | Thorez Nicolas | 10/09/2013 | Kaskou'Rider | 1997 and before: Elites | |
| 108 | | Tim Drexler | 30/09/2013 | ----- | 1997 and before: Elites | |
| 109 | | Timothee Muller | 14/09/2013 | EZANVILLE | 1998 - 1999: Juniors | |
| 110 | | Tristan Defenfe | 09/09/2013 | TD Team | 1997 and before: Elites | |
| 111 | | Vincent Lazzara | 05/09/2013 | Team Xtreme Gravity | 2000 - 2001: Youth | |
| 112 | | Ward De Prins | 08/09/2013 | Loose Riders / Bike The World Belgium / KRANK | 1998 - 1999: Juniors | |
| 113 | | Wesley Ilegems | 13/09/2013 | Loose Riders Belgium / Bike The World Belgium / DirtE19 | 1986 - 1977: Masters 1 | |
| 114 | | Wiebe De Prins | 08/09/2013 | KRANK | 1997 and before: Elites | |
| 115 | | Xavier Gromesch | 17/09/2013 | / | 1997 and before: Elites | |
| 116 | | Yoann Laval | 10/09/2013 | / | 1997 and before: Elites | |
| 117 | | Youri Swiecki | 14/09/2013 | Kaskou riders | 1997 and before: Elites | |
| 118 | | Zinck Benoit | 12/09/2013 | / | 1997 and before: Elites | |